OPENING DATES
OCTOBER 29–NOVEMBER 1, 2020

EXHIBITION THROUGH NOVEMBER 22, 2020
A TIMELY EXHIBITION OF CONTEMPORARY ART


FROM THE COLLECTION OF




HEDY FISCHER + RANDY SHULL




22 LONDON RD, ASHEVILLE, NC 28803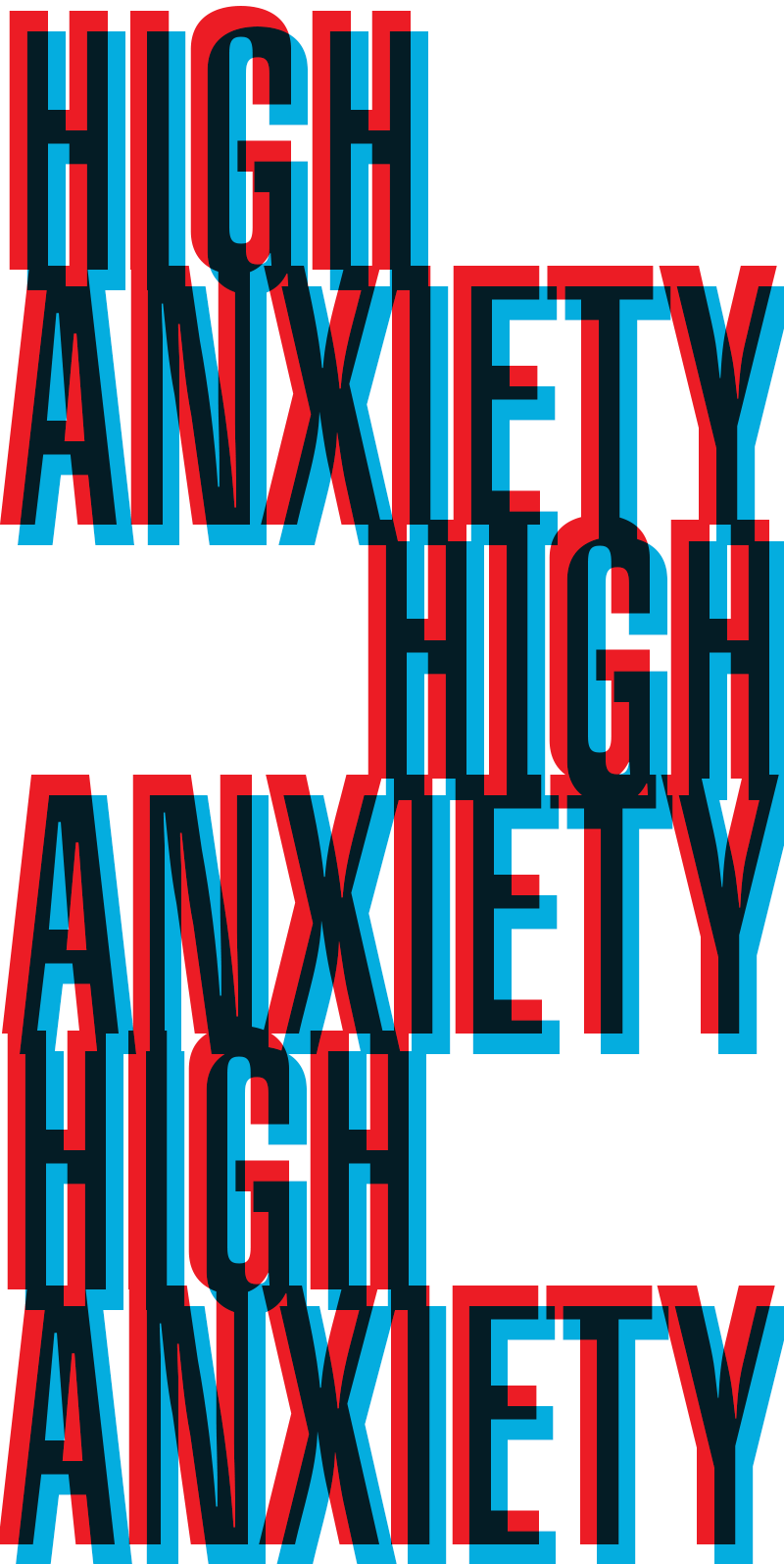 OCTOBER 29–NOVEMBER 22, 2020
RESERVATIONS AND MASKS REQUIRED
High Anxiety, an exhibition of contemporary art from the Collection of Hedy Fischer and Randy Shull examines our unstable times through a multiplicity of artistic positions and voices. High Anxiety brings new perspectives to bear on themes such as identity, race, forced migration, politics, technology, pandemics and corporate culture.
The exhibition presents a number of international artists, whose work speaks directly to our anxiety-ridden times. Hailing from countries as diverse as Iran, South Africa, Canada, Colombia, Mexico, Jamaica and the United States, the artists work from their own stories and experiences, examining current and timeless issues through a universal yet highly personal lens.
The twenty-one artists in High Anxiety have responded to this angst and channeled it into the sculptures, paintings, photographs, and videos that reflect the tension humming in the background in all our lives. Colombian artist Mateo Lopez borrows a font designed by Josef Albers to spell out and abstract the word "Truth", garbling it beyond recognition in his hybrid painting. Trenton Doyle Hancock reminds us all of the persistent lies we are being told by our leadership in his massive painting Bad Promise, as the truth slips through the giant, extended hand. Heightened by our accelerated digital existence, the scope and detail of our anxiety has reached new proportions around the globe. Nari Ward channels the powerful forces at work in the Black Lives Matter movement with his large-scale clenched fist fashioned out of shoelaces and Rashid Johnson shows us what he feels like to be a Black man living in the United States.
As we write this, a global pandemic caused by the novel coronavirus is causing anxiety world-wide with people not able to go to work, to school, to the gym, to restaurants or to any gatherings. People are either voluntarily or legally self-isolating. Amanda Ross-Ho's blue glove comments on both her studio practice and reminds us of our need for hygiene. Mexican photographer Yolanda Andrade captures all of us mirrored in life as in death, a reality that seems more impending than ever before.
Hedy Fischer + Randy Shull
PLEASE COME BACK TO VISIT ANOTHER TIME IF YOU OR ANY MEMBER OF YOUR GROUP:
• has cough, fever, shortness of breath, or other flu-like symptoms
• has recently been in contact with another person who is suspected to have, or tested positive for, COVID-19.
MASKS
Face coverings are required at all times throughout the gallery for staff and visitors aged 3 and older. Face coverings must cover the nose and mouth, and be secured to the head with ties, straps, or loops over the face or wrapped around the lower face. Masks are available for purchase for visitors who do not bring their own.
MAINTAIN SOCIAL DISTANCE
Walk, wait, and sit with at least 6' between individuals or groups. Follow suggested one-way traffic pattern in the gallery.
LIMIT GROUP SIZE
Small groups of up to 6 people may visit together.
PRIVATE GROUPS
Larger groups such as school groups may make a group reservation for dates after the opening. Please email Hedy at

[email protected]

or

[email protected]

to reserve a time for your group to view the exhibition.